Sell Your Used or Junk Volkswagen Tiguan Today

Ready to move on from your old or junk car? Want to avoid the hassle of selling it through private postings?
Sell My Car Colorado has created a new way to get money for your Volkswagen Tiguan.
The future of selling used cars is just a click away.
---
Need Quick Cash for Your Used Volkswagen?
If you can sell a refrigerator online, you should be able to sell your used or junk car. It's that simple. We live in the golden age of technology. Why do car owners still have to deal with pesky private buyers and seedy dealerships?
As expert car dealers, we grew tired of the old way. Navigating the used car market is arduous, and if you are not experienced, you can end up getting ripped off. Therefore, we created Sell My Car Colorado. We are a car-buying website.
With the click of a button, we will buy your used or junk vehicle. Seriously, it is that simple. We will even offer $100 more than the competitor.
For more information and queries on how to sell your Volkswagen, contact us today!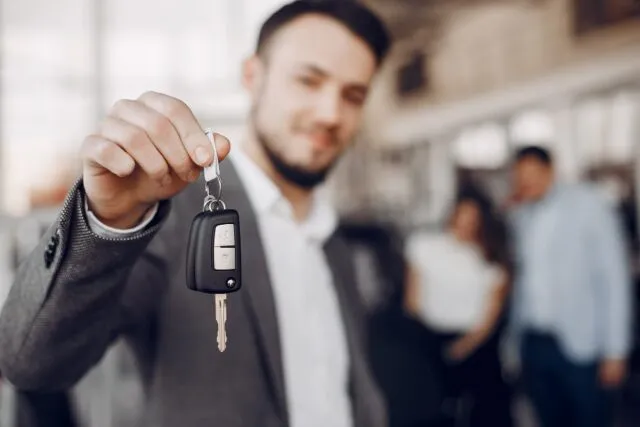 Fun Fact – Advertising to a New Market
In the 1960s, Volkswagen decided to take on the American market with a fierce (yet dainty) force.
Their advertising campaign, titled Think Small, decided to take a humorous and direct approach to sell their vehicles. This campaign, mainly focusing on the Beetle, included the copy "Presenting America's Slowest Fastback," amongst other straightforward information.
As a company commissioned by Adolf Hitler, the German manufacturer had a hard time fitting in with post-war America. Luckily, the comedic-yet-true approach worked well for the company, allowing them to settle into a market that once rejected them.
To this day, Volkswagen is still a widely popular brand in the US, partly due to the revolutionary campaign. According to DesignShack, the ad copy revolutionized the advertising industry forever.