Our Process
From Offers to Payments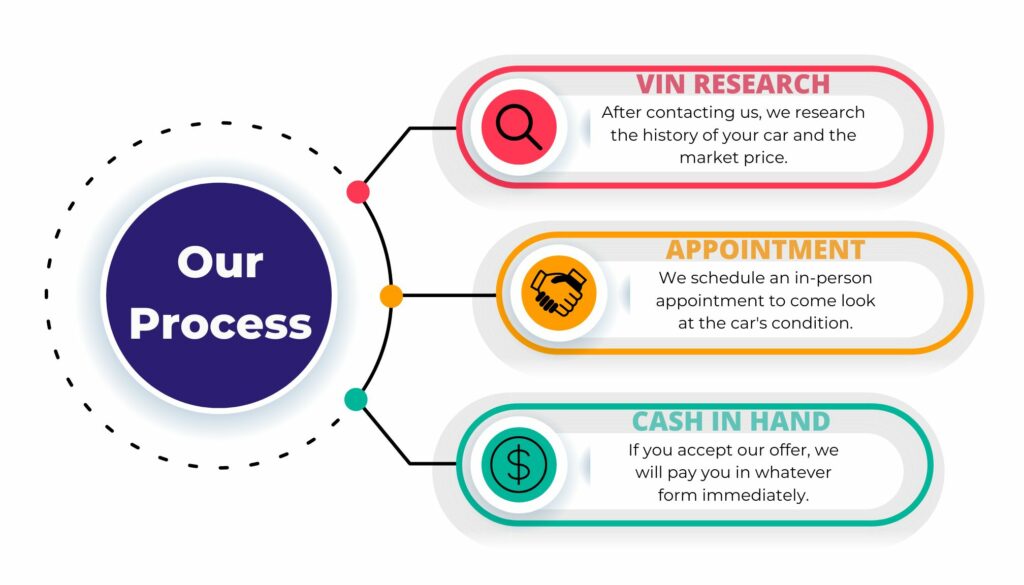 As an online car buying website, we stand by the speed required to remain relevant in the internet age.
Henceforth, our process involves buying your used or junk vehicle within any timeframe.
Quick, easy and fair. We will come to any location in the Denver region to evaluate and purchase your used car. You can leave with cash in hand today!
---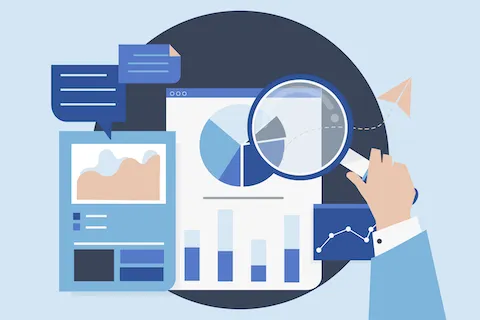 1. VIN and Market Research
After you reach out to us (via call or email), we immediately begin researching your specific vehicle in order to provide a quick and fair quote.
Firstly, we check your vehicle's VIN. With this, we can identify everything about the vehicle. From the number of owners to a condition report on the vehicle, every little detail counts.
Secondly, our experienced car dealers analyze the Manufactured Marked Resale Price (MMRP). This market-based information allows us to offer you a clear and fair price for your used car, truck, boat, or other vehicles.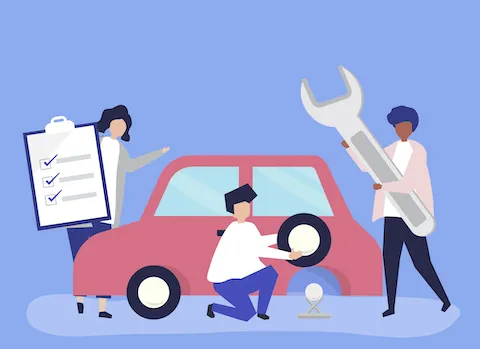 2. We Schedule an Appointment
After a quick conversation, we will schedule an in-person appointment at your earliest convenience. With this, we will come to any location. You don't have to leave your house.
During this appointment, we will overlook the vehicle and inspect its current condition. Afterward, we will discuss all of our findings, showing you every piece of information we researched. We believe in transparency throughout the entire transaction.
We want to make sure that both the customers and the vehicle are respected.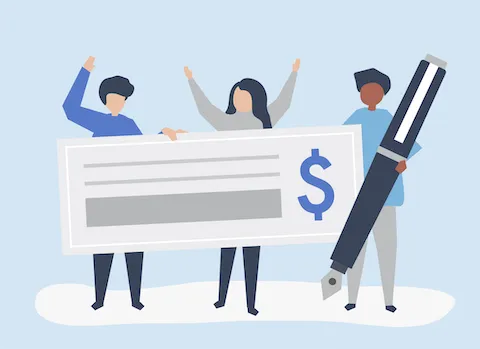 3. You Get Paid
After our discussion and analysis, we will make an offer for your used or junk vehicle. If you choose to accept our offer, we write you a check, a certified business check, or provide cash on the spot. There is no need to wait around for digital transactions.
Next, we take possession of the vehicle and all other necessary paperwork. Consequently, this step depends on the quality and information surrounding your vehicle.
If your vehicle is junked and does not move, don't worry! We will transport it without any additional fees or deductions.
Ready to Get Started?
Ready to get rid of your used vehicle, boat, RV, or motorcycle?