Sell Your Used or Junk Jaguar XE

Ready to move on from your old or junk car? Want to avoid the hassle of selling it through private postings?
Sell My Car Colorado has created a new way to get money for your Jaguar XE.
The future of selling used cars is just a click away.
---
Get Cash for Your Car Today. Seriously.
Sell My Car Colorado is a specialized junk car dealership operating in the region for several years.
We offer our clients a simple, fast, and convenient way to get rid of their unwanted cars. Additionally, you get to enjoy great deals with no compromise on service or efficiency.
Sell My Car Colorado deals in all types of used and junk cars. Our commitment is to offer you the best price bargains in town.
You are freed from all the hassles, complications, and problems to deal with potential clients.
For more information and queries on how to sell your Jaguar, contact us today!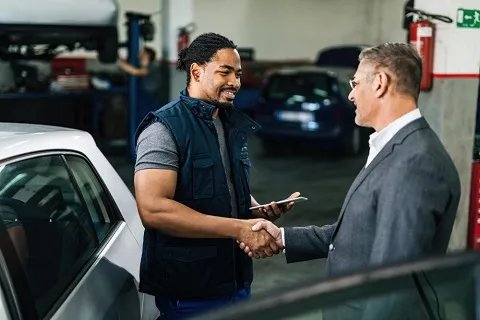 Fun Fact – Sidekicks to Heroes
Jaguar wasn't always the high-end automobile manufacturer that we know it as today. In fact, the company's first outing was creating sidecars for motorcycles.
Yup. Sidecars like sidekicks used to ride in. Batman and Robin style.
British engineers William Walmsley and William Lyons started the Swallow Sidecar Company in 1922 with a £1000 loan from their fathers.
In 1934, the duo began branching out into vehicles, creating S.S. Motors. The entire business didn't become known as Jaguar until after World War II in 1945.
Where would the world be if Walmsley and Lyons only made goofy sidecars for old-school motorcycles? We will never know.