Sell My Motorcycle in Arvada, CO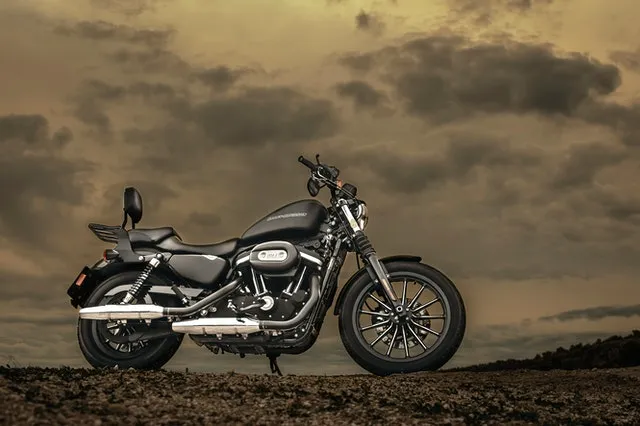 If you're contemplating selling your motorcycle in Arvada, CO and the bustling Denver metro area, it's vital to ensure the process is seamless and rewarding.
At SellMyMotorcycleColorado, we understand the significance of your decision and are committed to making your motorcycle-selling experience in Arvada and the Denver metro area as effortless as possible. Here's why choosing us to sell your motorcycle in this vibrant region is your smartest move.
---
Why Sell Your Motorcycle to Us in Arvada, CO and the Denver Metro Area
Top Dollar Offers
We acknowledge the value of your motorcycle. Whether it's been your trusted two-wheeled companion for adventures or daily commuting, we offer competitive prices that reflect its true worth. When you choose us in Arvada and the Denver metro area, you're choosing to get top dollar for your valuable asset.
Hassle-Free Selling
Selling your motorcycle in Arvada and the Denver metro area shouldn't be a stressful endeavor. We eliminate the typical hassles associated with finding buyers or handling complicated paperwork. Our process is designed for your convenience, ensuring a seamless transaction from start to finish.
Quick and Convenient
In the fast-paced environment of Arvada and the Denver metro area, time is of the essence. We respect that, and our efficient process ensures a swift sale, often completed in as little as one day. You can move on to your next adventure with cash in hand, while we take care of all the intricate details.
Any Make, Any Model
No matter the make or model of your motorcycle in Arvada and the Denver metro area, we're ready to make you an offer. From sleek sportbikes to rugged cruisers, we buy them all. Your motorcycle is our business, and we're here to ensure it's straightforward for you to sell.
How It Works in Arvada, CO and the Denver Metro Area
Selling your motorcycle to SellMyMotorcycleColorado in Arvada, CO and the Denver metro area is as easy as 1-2-3:
Get in Touch: Contact us via phone or visit our office in Arvada. We'll schedule a convenient time to meet and evaluate your motorcycle.
Motorcycle Evaluation: Our experienced team will conduct a thorough evaluation, considering your motorcycle's make, model, condition, and special features.
Receive Your Offer: Based on our evaluation, we'll provide you with a competitive offer for your motorcycle. The decision to accept is entirely yours, and there's no obligation.
Hassle-Free Transaction: If you accept our offer, we'll handle all the necessary paperwork, ensuring a smooth and convenient selling process. We take care of the details so that you can focus on your next adventure in Arvada and the Denver metro area.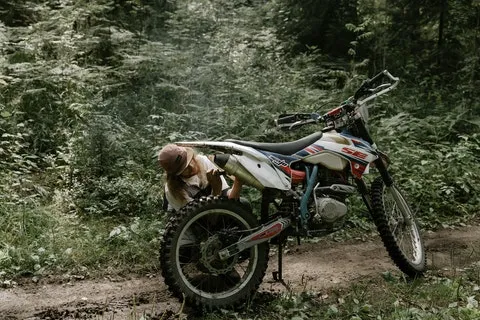 Get Cash for Junk Motorcycle
No matter your bike's brand, either Harley Davidson or any other, selling your motorcycle online can be simplified. Go to Sell My Car Colorado and get a quick quote for your junk motorcycle.
We are a reliable automobile agency that offers the best quote on bike resale throughout Colorado. Besides, you do not need to bring your bike to us. Our representative will visit you upon request, test ride the bike and offer payment.
Is your motorcycle junk and inoperable? Don't worry. We will buy that, too. We will even come and transport the vehicle free of charge.
In other words, selling your bike online should be fast and safe. We don't need to reduce your motorcycle price as we have eliminated the task of a middleman.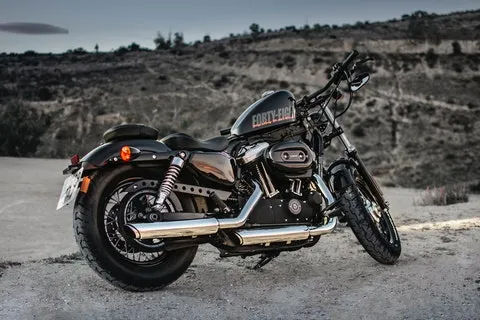 Can I Sell My Motorcycle to Sell My Car Colorado?
Over the years, we have bought thousands of automobiles, including motorcycles, across different states in the US. We have simplified every process from test driving to payment.
Why pay a fee to sell your bike when you can get a fair price from Sell My Car Colorado? We will come to your house to pick your bike with cash in hand. This buying process is what separates us from the other motorcycle buying company.
Call us today to get market price on your motorcycle, regardless of condition.
Contact Us Today
Ready to sell your motorcycle in Arvada, CO and the dynamic Denver metro area and experience a stress-free, efficient, and rewarding process? Contact SellMyMotorcycleColorado today. We're not just here to buy your motorcycle; we're here to make the experience memorable for all the right reasons. Join us in simplifying the motorcycle-selling journey, one satisfied customer at a time in Arvada and the Denver metro area.